The free-to-play Super Smash Bros. alternative for PC, Brawlhalla, has now opened its beta after being closed for a year. The game is now available for PC gamers to download and play via Steam (Windows and Mac).
Brawlhalla Open Beta Trailer :
Even though you're not required to pay a fee to play the game, you have the option of purchasing downloadable content for a price such as the All The Legends and Valhalla packs.
To top things off, the game supports local, co-up and online multiplayer gameplay with up to 8 players. You can have fun in unranked matches and once you think you have obtained enough skill, you can put it to the test in ranked matches. Similar to Super Smash Bros., PC gamers can play in either free-for-all or team battles. In addition, there is a Spectator Mode which gives you the ability to watch over battles instead of joining them.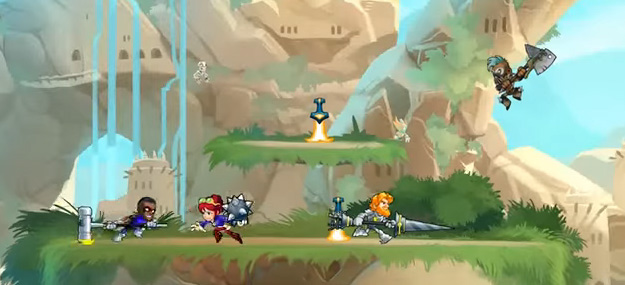 You can duke it out with your friends locally or battle against others online with up to 17 characters to choose from. Each character has unique movesets, signature abilities, and different weapon combinations and stats to suit your playstyle with more characters to come in the future.