Call of Duty Black Ops 3 is now available for PC and many gamers have been reporting crash errors, frame rate drops and not even having the ability to launch the game from Steam. Even gaming machines that pass the minimum and recommended system requirements are affected.
This guide helps you resolve the crash errors and other problems mentioned.
How To Fix Crash Errors on Call of Duty Black Ops 3 for PC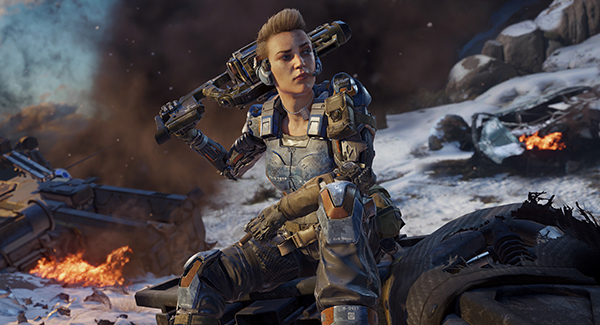 Black Screen After Loading Call of Duty Black Ops 3
Step 1 :
Open your task manager and set Black Ops 3 to high priority.
When the game is active, you can press Ctrl + Shift + Esc to open up the task manager on a Windows 7 computer. Find CoD Black Ops 3, right-click it, hover your mouse over Set Priority and select 'High'.
Step 2 :
Find the Steam folder on your computer. If you're using Windows 7 for example, you can right-click the Steam icon and select Properties. In the Shortcut tab, at the bottom you should find an Open File Location button. Click it and it should direct you to the Steam folder.
Step 3 :
From the Steam folder, go to steamapps -> common -> Call of Duty Black Ops III -> Players.
Step 4 :
Find and open the config.ini file using notepad.
Step 5 :
Search and find the line WorkerThreads=4.
Step 6 :
Change it to WorkerThreads=2 and save. Try launching Black Ops 3 again and see if it's better.
Fixing slow frame rate on the main menu screen
If the frame rate is drastically dropping on the game's main menu, you should disable DSR (DSR stands for Dynamic Super Resolution). You can do this by opening the Nvidia control panel (manage 3D settings -> global settings -> DSR).
Black Ops 3 Crashing for Windows 10 Users
If you upgraded your computer from Windows 8 to Windows 10 and you're experiencing crashes when loading up the game or playing it, you should download and install the Windows Media Feature Pack for Windows 10. It should help resolve the problem.
The developers have stated that they are working on a patch, therefore you should download it as soon as it becomes available.