Not too along ago was the mark of Super Mario Maker's debut on the Wii U and it has left some people without the console depressed. Thanks to a certain PC developer, a similar idea to the game has been made available for PC, however, we're not going to see Mario as the main star, no. Instead, Link joins us from The Legend of Zelda. Of course, the PC Maker game originally released as The Legend of Zelda Maker, but to avoid any cease and desist letters from Nintendo, the name has been changed to Legend Maker instead.
The Legend of Zelda Maker Legend Maker – Alpha 0.01 Release
https://www.youtube.com/watch?v=sIBX3bM5h1k
As you can see in the trailer above, players can make their own worlds in the Zelda universe using the world builder and some of the tools to program provides you with. You have the ability to place rocks, grass, water, buildings, enemies and much more anywhere you wish.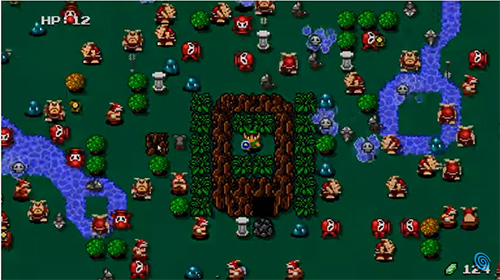 Legend Maker takes similar graphics from the old-style Zelda games (the ones with color, of course) and gives you more control over creation. Once you're done, you can play your own creations or share them with other users – from levels to temples to dungeons.
The project is still in its alpha release and chances of sprites being replaced are likely.